23 Gorgeous Christmas Decoration Ideas: Paint Your Home With Festive Colours
You must be thinking right now, how to make the best time of the year even better? What to do to make your house paint in the festival color of Christmas? So, today, we have come here to share some of the best Christmas decorations ideas with you to set the mood. Stick with us till the end & we will guarantee that you will find your traditional decor or something that make your festive look a fashion statement in this Christmas.
Decorating Stair Banisters
Image source: Pinterest
Stair railings are very tricky to decorate. You can give a simple & cheerful look by stringing white and red paper bells with fishing line or make it over-the-top gorgeous with green garlands and sparkling lights.
Stack Your Gifts
Image source: Pinterest
You can stack up your gifts to give a shape like "Olaf" from the movie "Frozen." It's a nice way to decor your house & children will love this type of creation.
Wrap Your Gifts
Image source: Pinterest
Complement the look of your house by using colorful wrapping paper in your gifts. You can also use this technique for your ornaments and other decorations.
Play With Colours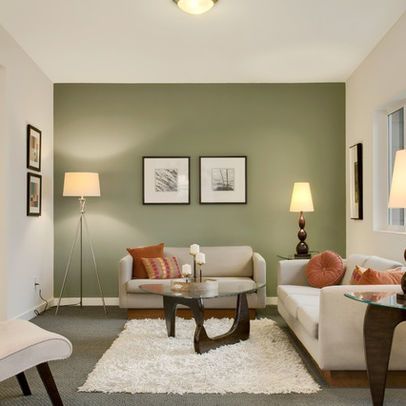 Image source: Pinterest
Instead of using traditional red & green palettes, try to mix retro metal color elements like a pair of gold votive lamps or cutlery made out of wood.
Use Muslin Clothes For Calendar
Image source: Pinterest
Instead of making a usual advent calendar, use muslin craft bags for making calendars, and you can also conceal toys, treats, messages, and gifts from Santa.
Stock Your Bar
Image source: Pinterest
One corner of your house that needs to function is your bar. Make sure to fit all your essentials for merrymaking and accessorize with glassware.
Decor Your Artwork
Image source: Pinterest
Decor your mantelpiece with garlands, stockings, ribbons, and ornaments to add a Christmas vibe to your house. This decoration will give your house a classical Christmas look.
Classic Always Scores
Image source: Pinterest
Christmas tree is a traditional and classic decoration idea that always works. It gives your house a Christmas look, and it's worth your time and decoration investment.
Use Purple
Image source: Pinterest
Instead of using a traditional red color, you can use purple color faux, flowers, poinsettias, bells, and sparkling lights to give a unique look to your Christmas decor.
Decor Your Kitchen
Image source: Pinterest
Don't forget to decor your kitchen like your rooms because it is one of the important rooms in the house. Just throw some green garlands and ribbons as well as try to use red or green cups and plates.
Use Candles
Image source: Pinterest
Candles are a great way of giving your home an old-fashioned Christmas look. You can use red, white and blue scented candles or avoid fire hazards use candle lights.
Decor Your Christmas Tree With Citrus
Image source: Pinterest
Give an exceptional look to your Christmas tree by using dry oranges, lemons, or dry fruits. This will give a unique look with great fragrance.
Decor Your Windows
Image source: Pinterest
If you have a giant window, imagine how amazing it will look with red and golden balls & lights as decorations.
Create A Fake Fireplace
Image source: Pinterest
It's a great idea of putting candles to make a fake fireplace in your living room, which can give you a look as well as make your room feel cozy.
Try-On Some Tassel
Image source: Pinterest
You can hang colorful tassels to your living room, doors, desks, chest of drawers as a finishing touch.
Use Flowers
Image source: Pinterest
Who doesn't love flowers in this world? Colorful flowers always work as decoration on every occasion.
Link:
Stay Simple
Image source: Pinterest
This Christmas, you don't need to go always with the over-the-top gorgeousness to make a fashion statement. Try a simple & minimalist vibe for your festive display to look amazed.
Make A Gorgeous Garland
Image source: Pinterest
If you want something very gorgeous, then decorate your door with garlands using red & green plaids, ribbons, sparkling lights.
Decor With Cactus Tree
Image source: Pinterest
Christmas cactus has become a thing this year. For an alternative to an evergreen, decorate the cactus with garlands or string lights.
Try Clean & White Style
Image source: Pinterest
You don't always have to use red & green color in decorations, try to use white instead. Add in metallic accents to all your white palette. Gold also feels celebratory and cool enough to not cramp your normal decor style.
Farmhouse Style
Image source: Pinterest
If you like decorations to be small, then this farmhouse style is a good idea. A mini tree in a pitcher or make some mini house & trees on a base always looks cool. This will be more aesthetic and simpler than the ideas mentioned above.
Cookie Decoration
Image source: Pinterest
Use dough cookies to make cute strand decorations. They are beautiful as well as treat your children.
Use Christmas Cards & Family Photos
Image source: Pinterest
Display your Christmas cards or your family photos, hanging them with ribbons on your staircase.