Best Chicken Salad Recipe! Easy to make at Home!
Chicken salad is a classic dish that is perfect for any time of the year. It's light, refreshing, and packed with protein, making it an excellent choice for those who are trying to eat healthily. However, not all chicken salad recipes are created equal. Some can be loaded with calories and unhealthy ingredients. In this blog post, we'll be sharing a healthy chicken salad recipe that is easy to make and tastes delicious.
Try this
Try this Chicken Salad Recipe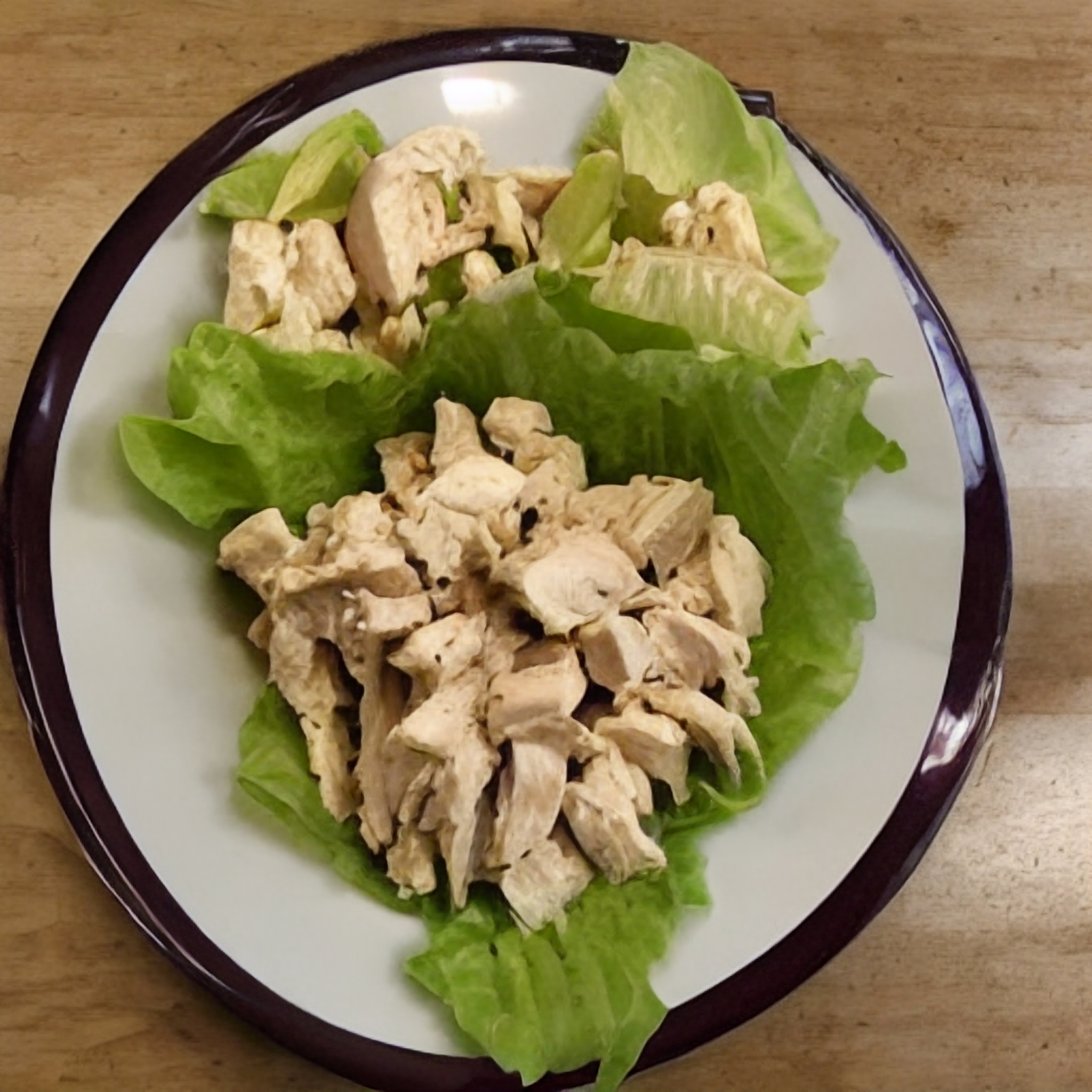 Ingredients:
2 cooked chicken breasts, shredded
1/4 cup plain Greek yogurt
1/4 cup light mayonnaise
1/4 cup diced celery
1/4 cup diced red onion
1/4 cup chopped fresh parsley
2 tablespoons lemon juice
Salt and pepper, to taste
Optional add-ins: sliced almonds, diced apple, dried cranberries, or grapes
Instructions:
Start by cooking your chicken breasts. You can bake them in the oven or poach them in water until cooked through. Once cooked, let them cool before shredding them into small pieces.
In a large mixing bowl, combine the Greek yogurt and light mayonnaise. Stir until well combined.
Add the shredded chicken, diced celery, diced red onion, and chopped fresh parsley to the mixing bowl. Stir until all the ingredients are evenly distributed.
Add the lemon juice and salt and pepper to taste. Stir again.
Optional: If you want to add some extra flavor and texture to your chicken salad, you can add some sliced almonds, diced apple, dried cranberries, or grapes.
Serve your chicken salad immediately, or refrigerate it until ready to serve. It will keep in the refrigerator for up to 3 days.
Tips for Making Healthy Chicken Salad Recipe:
Use Greek yogurt instead of all mayonnaise. Greek yogurt is high in protein and low in fat, making it an excellent substitute for mayonnaise. It is important to follow if you want to make your Chicken Salad Recipe healthy.
Use light mayonnaise instead of regular mayonnaise. Light mayo has fewer calories and less fat than regular mayo.
Load up on veggies. Celery and red onion add a nice crunch and flavor to your chicken salad. You can also add other veggies like carrots, bell peppers, or cucumbers.
Add fresh herbs for flavor. Fresh parsley adds a nice herbaceous flavor to your chicken salad. You can also add other herbs like dill, basil, or cilantro.
Choose healthy add-ins. Sliced almonds, diced apple, dried cranberries, or grapes are all healthy add-ins that can add extra flavor and texture to your chicken salad.
How long I can Preserve Chicken Salad?
Chicken salad is a versatile and delicious dish enjoyed by many. Whether you're making it for a picnic, a party, or just for a quick and healthy meal, it's essential to know how long you can safely preserve chicken salad. Proper storage and handling are crucial to maintaining its quality and ensuring food safety. In this blog post, we will provide you with a comprehensive guide on how to preserve chicken salad and the recommended storage times for optimal freshness.
Preparation and Ingredient Selection:
Before discussing the preservation of chicken salad recipe, it's important to start with proper preparation and ingredient selection. Ensure that you use fresh, high-quality ingredients, including chicken, vegetables, and dressing. Cook the chicken thoroughly, following the recommended safe cooking temperatures to prevent any potential bacterial contamination.
Refrigeration:
Refrigeration is key to preserving chicken salad and preventing the growth of harmful bacteria. After preparing the chicken salad, it should be promptly stored in the refrigerator. Transfer the salad to an airtight container or cover it tightly with plastic wrap or aluminum foil. This step helps maintain the freshness and prevents cross-contamination.
Shelf Life of Chicken Salad:
The shelf life of chicken salad depends on various factors, such as the ingredients used, storage conditions, and whether the chicken was cooked fresh or previously frozen. Here are some general guidelines to keep in mind:
Homemade Chicken Salad:
Freshly made chicken salad can typically be refrigerated for up to 3 to 5 days.
If the chicken salad contains mayonnaise, it is best to consume it within 2 to 3 days due to the risk of bacterial growth.
Always remember to check for any signs of spoilage, such as an off smell or appearance, and discard if in doubt.
Store-Bought Chicken Salad:
Store-bought chicken salad often comes with a "sell-by" or "use-by" date. Follow the manufacturer's instructions for the recommended storage times.
Once opened, consume the chicken salad within the time frame specified on the packaging, usually within 3 to 5 days.
Freezing Chicken Salad:
If you have a large batch of chicken salad or want to extend its shelf life, freezing is an option. However, freezing can affect the texture and quality of the salad, particularly due to the mayonnaise content. Here's how to freeze chicken salad properly:
Ensure the chicken salad is completely chilled before freezing.
Divide the salad into individual portions or store it in airtight containers or freezer bags.
Leave some headspace to allow for expansion during freezing.
Label the containers with the date of freezing to keep track of its storage time.
When ready to consume, thaw the frozen chicken salad in the refrigerator overnight. It's best to consume it within 1 to 2 days after thawing.
Food Safety Tips:
To ensure food safety and prevent foodborne illnesses, follow these additional tips:
Always wash your hands before and after handling chicken salad or any food items.
Avoid cross-contamination by using separate cutting boards, utensils, and countertops for raw chicken and other ingredients.
Discard any chicken salad left at room temperature for more than 2 hours (1 hour if the temperature exceeds 90°F/32°C).
Do not taste or consume chicken salad that appears spoiled, has an off smell, or shows signs of mold.
If you are on your weight loss journey, you can try out this tasty chicken salad recipe, this is one of super healthy foods, at the same time it is fat free and energetic. It will ensure you to have required energy at the same time helps you in losing weight. If you want to know more about weight loss secret read here some amazing tips that works incredibly.